Welcome to the Fertility Center
We provide all fertility services that you need. Our goal is to make our patients happy parents. We do it as easy as possible for couples to have a baby.
Happy Families
Testimonials
We tried for four years with other doctors not succeed, finally got Dr.Ashwini at N U HOSPITALS, she gone through all our old reports, she will listen all our problem, given good advises, not hurry in the treatment, mainly she is available in all the time, responding for all phone calls and messages too, never such responsible doctor. Finally, my wife is with 6 th month pregnancy. We are soo happy. We are strongly recommend Dr.Ashwini for IVF treatment. Heartful thank you Dr.Ashwini madam.
I was happy with doctor friendliness. I had visited Dr. Sneha at NU Hospitals for polycystic ovanes issue and fertility. She is very friendly and reachable at any time and I have been treated and happily conceived now by her treatment. I strongly recommend to get in touch with Doctor for any infertility treatment.
Dr Ashwini is excellent in her field, I was referred to her by one of our Dr friend because of her high success ratio in solving reproductive issue. She was able to identify the issue and was very precise about the treatment. Within 2 months of visiting her and minimal tests I was tested positive. She is also very friendly and explains all aspects in detail.
I was happy with Doctor friendliness. Explanation of health issue. Treatment satisfaction. I highly recommend Dr. Sneha as she is very friendly and has more patience to answer any of your small queries. I was very much pleased with her gentle approach to my queries. She is not only convenient but extreamly kind. At each visit of mine, i have received excellent professional advices delived through kindness. I thank her for the care and the support she has shown throught my checkups. I was happy with doctor friendliness. Explanation of the health issue. Treatment satisfaction. I went to IUI Treatment with Dr. Sneha. She is so friendly and kind towords the patients. I highly recommend her for people who are suffering with infertility issues.
I was happy with Doctor friendliness. Explanation of the health issue, Treatment satisfaction. Visited Dr. Aswini for my fertility treatment for 4 months. With very limited and less complicated medication what she provided I successfully conceived within 4 months. She is quite explanatory and does not force for unnecessary test. After reading the positive reviews online, consulted the Doctor at NU Hospitals.
I was diagnosed with an endocrine disorder called Premature Ovarian Failure. We had spent 3 excruciatingly painful years trying to conceive before we met with Dr. Sneha at NU Hospitals, Rajajinagar. We felt completely ease the very first time we met Dr. Sneha. Her professionalism, attention to details and medical expertise. instantly assured us that we were in very capable hands.
Dr Ashwini is very friendly. We are very thankful to her. Got treatment for pcod within one month I conceived. Now had a healthy baby boy of one month old. She explains each problem with us... We strongly recommended her. Thanks, a lot...
The biggest apprehension about the infertility treatment is the uncertainity factor associated with it. But, Dr. Sneha's well thought out plan made is for us to believe in the treatment. The entire team at NU Hospitals was very well trained and well equipted to be sensitive to our needs. It was a great comfort to see the entire team work like a well olled machine to help us.
Dr. Ashwini is ery very good. Her treatment and the way of explaining about medication of medicines was very good. She will attend the call whenever we call, now I am pregnent and I am so lucky to have Dr. Ashwini. I'm so happy from the heart. Thanks to Dr. Ashwini.
The treatment worked and we are no blessed with a beautiful baby. We owe a great deal of thanks to Dr. Sneha for helping us enjoy the greatest joy of all that is parenthood in all it's bissful glory.
I was happy with doctor friendliness. Explanation of the health issue. Treatment satisfaction, value for money. Wait time before meeting Dr. Ashwini mam. We had visited to more than 5 doctors but non of them gave proper details and treatment for my health issues. Where as in our first appointment with Dr. Ashwini, we received positive inspiration, confidence about ourselves. She treated me only for one month and she did miracle through her treatment and positive energy. Today, I'm happy to say that I'm conceived and I'm continuing my monthly consultaion with her and I believe she is equal to god to me. She brought unaticipated happiness in my life. My Sincere thanks to Dr. Ashwini. I refer Dr. Ashwini for any gynaecologist problems and she can resolve through her treatment, patience and positivity. The way she listens to patients problem which brings hope in patients. She is very down to earth in nature.
I had visited Dr Sneha at NU Hospital for polycystic ovaries issue and fertility. She is very friendly n reachable at any time and I been treated n happily conceived now by her treatment. I strongly recommend getting in touch with doctor for any infertility treatment.
My experience in this hospital till now has been very good. Doctors are patient enough to listen to us and give us appropriate suggestions. Even the support staff are kind and good hearted. Especially Doctor Ashwini (reproductive Medicine she is so kind). I undergone with IVF procedure, finally happy that we got good results. Thank U NU Fertiity.
Myself and my wife came for a treatment to IVF from the facility. I found that the doctors are superb, and the subordinates and the other hospital staffs are extremely supportive. I am happy with the services they have provided to me and my wife and happy that all I dreamed has come true. I specially thank. Dr. Ashwini and Sowmya.
Meet Our Doctors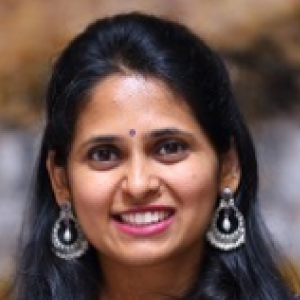 Reproductive medicine specialist
MBBS, MD (OBG), DNB (OBG), FIRM (REPRODUCTIVE MEDICINE, RGUHS)
How We Help
Our state of art reproductive center offers the latest fertility technology and comfort. We can help people with infertility and reproductive difficulties.
FET (Frozen Embryo Transfer)
64%
Why Choose us
We provide individualized care and attention for every patient during their journey to parenthood. We offer comprehensive testing to determine the causes of male and female infertility, and we specialize in IUI and IVF.